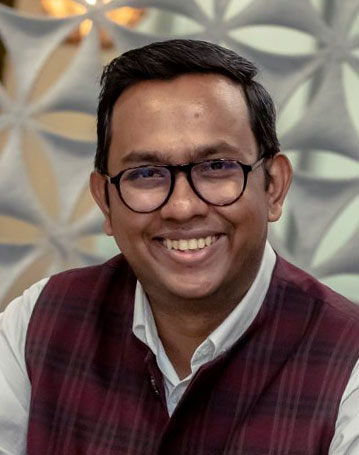 MODALIS2 – Role of the partner Umicore
Interview with Shovon Goutam
Manager of Technology and Market Analysis in the New Business Incubation unit of Umicore. His main responsibility is to asses emerging energy storage technologies from both technology and market perspective.
What is the expertise of Umicore?
Umicore is a leading circular materials technology company with an extensive expertise in the fields of material science, chemistry and metallurgy. Our overriding goal of sustainable value creation is based on the ambition to develop, produce and recycle materials in a way that fulfils our mission: "materials for a better life". Which is why we are now more than ever determined to leverage our unique position and mutually reinforcing portfolio of activities to accelerate the global transformation of mobility, respond to the growing need for advanced materials, and contribute to the pursuit of a global circular economy.
Which role does Umicore have in MODALIS2 and what are your specific tasks?
Umicore is providing positive electrode active material for both Gen 3 and Gen4 cells to the partners. In order to meet the energy density target of state of the art, NMC811 materials are provided. Umicore also participates in the characterization of the active materials. As a user of the proposed modeling tool chain, Umicore provided a use case for evaluation of the performances of the developed models.
Which challenges are you facing in the project?
Finding an optimal positive electrode active material for a given application requires understanding of materials physics and potential failure mechanisms taking into account all the issue of inter-compatibility of battery components. Thanks to the long nurtured expertise of Umicore and diverse product portfolio, NMC811 materials with different modifications suiting application can be provided.
Which benefits derive from the project for Umicore?
First of all, the MODALIS2 project provides an opportunity to its partners to exchange with leading academic and industrial players in the field of battery material, cell and modelling.
Secondly, the MODALIS2 project gives its partners the possibility to explore the compatibility of different materials and cell components and study its impact on cell performance and to advance on understanding of battery cell fundamentals.
Last but not the least, the modelling tool chain developed in the project should shorten the duration of product development through prediction of electrochemical performances at cell level, which should allow a faster introduction of new products to customers.