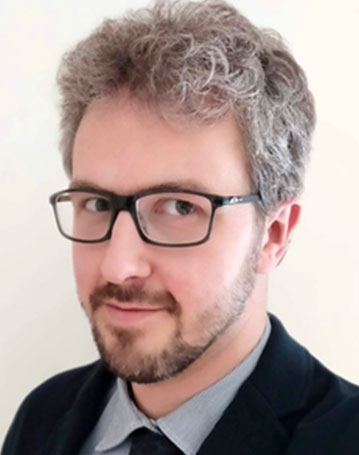 MODALIS2 – Role of the partner UNITO
Interview with Lorenzo Maschio
Lorenzo Maschio is Associate Professor in Physical Chemistry
at the University of Torino.
What is the overall expertise of you and your team?
Our Theoretical Chemistry Group at the University of Torino has a long-standing expertise in the development and use of atomic-scale quantum chemical software for the characterization and design of novel materials. The Crystal code is one of the leading software for the quantum chemical study of crystalline solids, and was developed at UNITO and through international collaboration since the 1970s. I have been a main developer of the code in the last 10 years. Moreover, I and the staff in our MODALIS2 team have a strong background in quantum-mechanical and atomistic simulation of diverse type of materials, ranging from thermoelectric alloys to catalysts, from molecular crystals to magnets, from metal-organic frameworks to layered materials (such as graphene MoS2, phosphorene).
What do you consider being your strongest assets you bring to the project?
As an academic partner in a strongly industry-based project such as MODALIS2, we feel that our strongest asset is the 'curiosity driven' approach we bring into the discussion. Our view is that innovation comes from understanding, so we aim at first unveiling the physico-chemical processes at the root of the materials properties, and then follow up with a search for novel solutions guided by such new knowledge.
Which benefits derive from the project for UNITO?
There are many benefits for UNITO rising from participating in the MODALIS2 consortium. Working side to side with industry leaders allowed UNITO to rapidly gain new expertise and know-how in a field that is of primary importance for today's science and technology. Such expertise will be precious and foster new ideas for the development of new software and theoretical models. Moreover, I personally find an added value in collaborating with industrial partners because of the different mind-set, more focused on practical goals and device-oriented materials development.
Lessons learned in the MODALIS2 will also be central not only for the theoretical simulations, but impact on the whole chemistry department at UNITO.
Which challenges are you facing in the project?
The MODALIS2 project somewhat pushed us out of our scientific comfort zone. Creating a representative model for a quantum-mechanical simulation, when thinking about Li-ion storage systems, is absolutely not straightforward, and means working on the brink of the current state of the art. We actually had to move out from the quantum scale to embrace a multi-scale approach, complementing different software and finding ways to bridge the different scales. We learned - and are still learning - a lot in this process.